STEAM Education is an approach to teaching and learning that combines science, technology, engineering, the arts, and math to guide pupil inquiry, discussion, and problem-solving. Education experts say STEAM education is about more than developing practical skills alone. It also helps pupils develop the capacity to:
Take thoughtful risks
Engage in meaningful learning activities
Become resilient problem solvers
Embrace and appreciate collaboration
Work through the creative process
Through STEAM, pupils are empowered to be curious learners who seek creative solutions to questions they can't just search for online, leading pupils to develop the soft and hard skills necessary to succeed in college and in their careers. It's become so popular there is even now a yearly National STEAM Day to encourage pupils to get curious about science, math, and art activities.

Although similar, STEAM and STEM education are not interchangeable terms. While STEAM uses the same concepts as STEM, STEAM also incorporates the arts and sometimes the humanities. However, educators say simply adding arts and crafts to a STEM project or making the project "look pretty" doesn't make it a STEAM lesson.
Instead, the arts must be integrated into the lesson so pupils can see how each relevant discipline connects and works together. This allows pupils to develop and use skills naturally embedded in the arts and humanities, including empathy, creativity, and communication.
In fact, research shows that pupils who participate in creative programs display:
Advanced thinking
The know-how to cope with stress
Enhanced self-awareness
Social skills like teamwork, communication, confidence, autonomy, and motivation
The ability to build connections with their community
There is some debate about whether art education should be included in programming promoting science, technology, engineering and mathematics. Some STEM supporters believe that including art takes away from the other core subject matter. Many STEAM supporters believe the arts should not be overlooked and feel that the arts enhance the overall learning experience by adding even more creativity into the mix.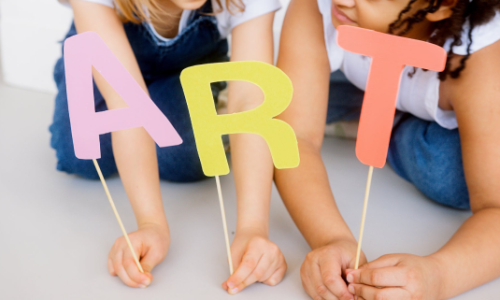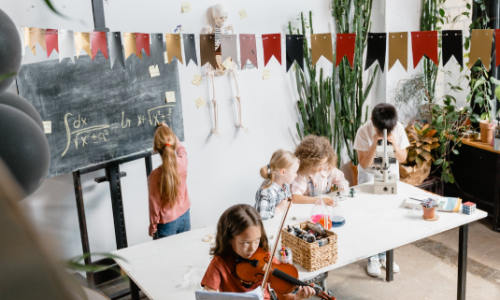 A big part of the education system's function is to prepare pupils for the future workforce.
That's why STEAM education is so important. Pupils explore through curiosity, play, and hands-on learning. And who knows? What they find might just lead to the next emerging STEAM career. The challenging part is that many STEAM careers are always evolving, and although we can't predict the future of jobs, we can help prepare pupils with the knowledge and skills they'll need to succeed in those jobs.
The whole point of STEAM is to inspire inquiry and curiosity; to empower pupils to ask thought-provoking questions that promote creativity and exploration, and to connect their problem-solving to real-world solutions. With STEAM, no subject, or pupil, is excluded.
And when done correctly, research has shown the impact STEAM can have on pupil success, from increasing science achievement to increased literacy and math skills.